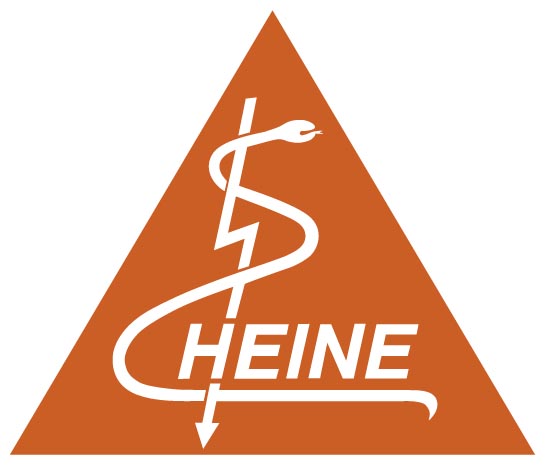 Out of stock
Discontinued
HEINE NC2 Dermatoscope Set with Contact Plate & Scale
HEINE NC2 Dermatoscope: Contact, non-contact, view with the naked eye or connect it with your iPhone to take detailed pictures.

The most versatile Dermatoscope yet.
PLEASE NOTE: iPhone mount is NOT included with this price. Please add the mount for the desired iPhone model under "accessories" should you require it.
The NC2 from HEINE is the perfect all-round dermatoscope, ideal for use in all situations. The magnetically-held contact plate provides a clear, reflection-free and highly detailed image with an impressive 10x magnification - even without the use of immersion fluid.
For non-contact examinations, the contact plate can easily be removed providing a large field of view of the skin at 6x magnifation.
The smartphone attachment accessory (optional) allows for an Apple iPhone (5s model or later) to connect to the NC2 dermatoscope. Using the free NC2 iOS app allows for photographs to be taken of suspect lesions with either the contact plate attached or off. The NC2 app can also document exactly where on the body the photo was taken, making this the ideal solution when comparing suspect lesions in future skin examinations or follow ups.
KEY FEATURES
Clear, reflection-free and highly detailed image
The correct distance from the object is set automatically when the contact plate is used (10 x magnification); integrated scale for realistic size approximation.

Efficient examination with a large field of view
6 x magnification without the magnetically held contact plate.

Especially large overview field
HEINE precision optics with 27 mm diameter for unmatched sharpness, high resolution images.

True colour rendering
LED in HQ – twice as bright as the predecessor model NC 1. Completely homogeneous, bright light with true colour rendering for a precise diagnosis.

Easy photo documentation
Fast and simple to operate using the mounting accessory (optional) for Apple® iPhone® Version 5s and above, together with the free NC 2 iOS app (See below) – even in non-contact mode.

NC 2 iOS app
Fast, simple monitoring and documentation. Up to 30 x digital magnification / up to 12 MP resolution.** Integrated patient management function, e-mail function, assignment of image information and patient details on a bodymap.

Always ready to use
Polarised illumination for immediate examination without the use of immersion fluids.
** with iPhone 6 Plus and Upwards
What's Included?
NC2 Dermatoscope
USB handle and charger
Contact plate with scale
Carry bag
What's NOT included?

iPhone mounting accessory - If you want to connect your iPhone to the NC 2, please see the accessories section and add the correct mount for your device.