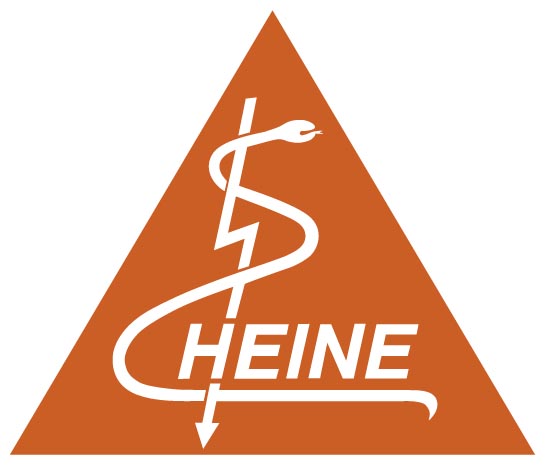 In stock

Backorder
HEINE mini3000 LED Dermatoscope
HEINE mini 3000 LED Dermatoscope
+ mini 3000 battery handle
Set complete with:
Heine mini 3000 LED Dermatoscope
Mini 3000 battery handle
Contact plate without scale
10 ml dermatoscopy oil
HEINE mini 3000 LED Dermatoscope
Modern pocket dermatoscope with handy dimensions:small on the outside, but huge on the inside.
Twice as brightas a conventional XHL Xenon Halogen dermatoscope with maintenance-free LEDHQ illumination – no longer a need to replace the light source.
Exclusive Battery Performance Indicator:When the instrument is switched on, the maximum light intensity is shown, then the light intensity is regulated down to the level that corresponds to the current charge status of the battery so you know when your batteries need changing.
Fade-Out Feature:brightness reduces slowly even with low residual capacity, for even more efficient use of dry or rechargeable batteries.
10 x magnificationwith focusing optics.
Instrument head made of metal.
20,000 ON / OFF switch cycles guaranteed.
Distortion-free imagewith high resolution edge to edge thanks to high-quality, colour-neutral achromatic optical system.
Special small contact platefor the examination of difficult-to-access lesions, for instance between the fingers or toes.
HEINE mini 3000® Battery Handle
Innovative, compact battery handle in a high-quality, modern design.
Suitable for all mini 3000 instruments.
Oval, compact, stylish shape. Lies ergonomically in the hand.
High-quality handle: Chrome-finish upper section / refi ned plastic.
Shockproof, sturdy, non-slip.
Attachment clip with integrated on / off switch. Switches off automatically when returned to the pocket. 20.000 switch cycles guaranteed.
Screw-on end cap. For easy battery change.
Threaded connector made of metal. Prevents wear.
Replaceable batteries. Size AA, or optional rechargeable battery with mini NT table charger.
Complete range of mini 3000 instruments. Versatile range.
The mini 3000 battery handle can be retro-fitted with the mini rechargeable battery 2.5 V NiMH and the bottom insert to update to the mini 3000 rechargeable handle.