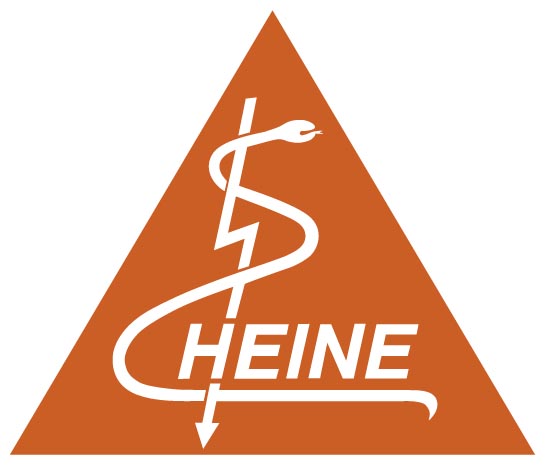 HEINE DELTAone Dermatoscope
HEINE DELTAone Dermatoscope
Small on the outside, big on the inside – this mobile masterpiece is taking medical professionals by storm.  The crystal-clear image was accomplished using the achromatic HEINE optical system. What's more, it produces extraordinary colour rendering, due to the quality of our LEDHQ. Examinations are now particularly comfortable due to the polarisation allowing doctors to work glare-free and without disrupting reflections.
These three features – clarity, LEDHQ and non-reflective working – are what turn the DELTAone into a vital tool to carry in your pocket wherever you go.
Extremely sharp image with the achromatic HEINE optical system
Fast change from contact to non-contact examination
Fits into any pocket
Polarisation eliminates reflections and glare
Fast change from contact to non-contact examination
Excellent colour rendering due to LEDHQ
Digital documentation with the exclusive HEINE DERM app or the HEINE Cube System
Optional Software
O-160.00.002
HEINE Cube System, consists of: HEINE Cube hardware, HEINE Cube software, 3 hours remote
support within the first week after the initial installation, software updates for a period of 2 years,
2 years hardware guarantee on the HEINE Cube (up to 10 clients)
The HEINE Cube System for image and data management.
It manages images in chronological order, using many smart ideas and partly exclusive functions. The highlight: the convenient WLAN. One Cube System is enough for up to 10 mobile HEINE dermatoscopes.
Simple is the way to go:
Easy picture management.
Its up to you whether you prefer full-body, individual, serial images or to comment on any of your images immediately or at a later time; the overview feature is unique. For example, when you photograph a patient's entire torso, detailed images can easily be placed on this overview photograph.
Identifying suspects immediately:
Clear and insightful.
The exclusive 'comparison wizard' function shows the series of pictures taken during previous appointments and helps to make differences far clearer.
Impressive: Wireless picture transfer in real time.
When you take a picture, it is instantly transferred to the HEINE Cube over a wireless network and then deleted from the memory. So it's available on the computer or tablet straight after being taken – and is even accessible to other users too.
Maintaining an overview:
Smart ideas for serial documentation.
You can directly compare current pictures with previous ones during the examination. Or to show four photos side by side to assist with illustrating progression over time. Or to create a slide-over solution, by placing one image on top of another. Or to perform a contour comparison, where you put a previous picture's contours over the current shot.