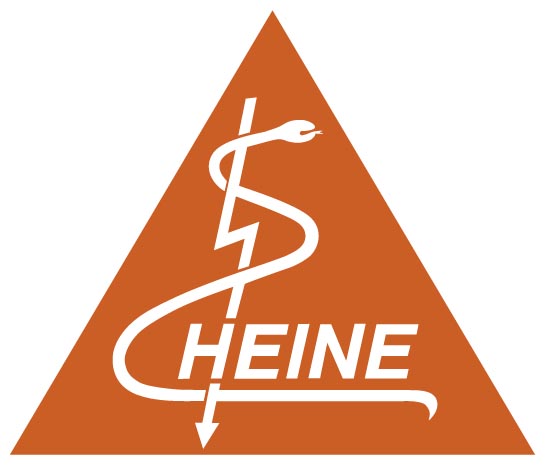 In stock

Backorder
HEINE BETA200 LED Streak Retinoscope Set with USB Rechargeable Handle
HEINE BETA 200 LED Streak Retinoscope Set with USB Rechargeable Handle
Set complete with:
BETA 200 LED Streak Retinoscope
BETA4 USB rechargeable handle with USB cord and plug-in power supply
Hard case
HEINE BETA 200 LED Streak Retinoscope
For easy and quick observation of the fundus reflex
Homogenous LED illumination for precise streak image quality offers an easy and quick observation of the fundus reflex.
Precise, easy selection of a parallel beam.
Brilliant, precise streak image with a line width of typically 1.1 mm (ISO 12865 Standard < 1.5 mm) and a line length of 35 mm for a very bright, readily visible fundus reflex.
Patented, unique, stepless dimming from 3 % to 100 % with practical one-finger operation.
Ergonomic shape Protects the examiner's orbita from stray light.
Metal controls Long-lasting.
Single control for vergence and rotation Comfortable operation.
Maintenance-free LED with virtually unlimited hours of working life.
Integrated polarisation filter Eliminates stray light and internal reflexes for a brighter fundus reflex.
Detachable brow rest Increased comfort and control during examination.
Holder for fixation cards (optional) For dynamic retinoscopy.
Full functionality of the BETA 200 LED is guaranteed with BETA Rechargeable Handles and the EN 200 / EN 200-1 Wall Transformers.
HEINE BETA4 USB Rechargeable Handle
Next-generation energy management
Maximum safety and flexibility. You can charge your HEINE BETA4 USB Handle with any USB plug or other USB power source, with absolute peace of mind.