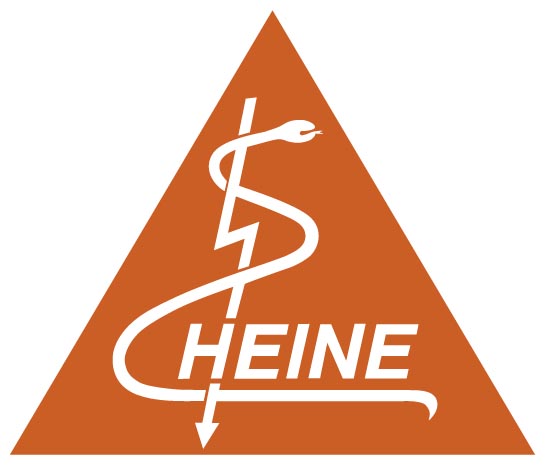 HEINE BETA 200 Opthalmoscope & Retinoscope Set With Battery Handle
BETA 200 LED Ophthalmoscope + BETA 200 Streak Retinoscope + BETA Battery Handle
Set complete with:
BETA 200 LED Ophthalmoscope
BETA 200 Streak Retinoscope
1 spare bulb each for XHL version
Hard case
HEINE BETA 200 LED Ophthalmoscope
Superior aspherical optics now with LED HQ illumination
Exclusive dustproof design protects the precision optical components and ensures maintenance-free operation.
Aspherical optical system
Aluminium frame system
Eliminates corneal reflex
Ideal for small pupils
The ophthalmoscope with unique aspherical optics and all features of the BETA 200S LED, but:
Without macula aperture (pinhole)
The BETA 200 Ophthalmoscope accommodates higher refractive errors with a 27 single lenses Rekoss Disc.
+ in 1 D steps: 1 – 10 15 20 40 D
– in 1 D steps: 1 – 10 15 20 25 35 D
Full functionality of the BETA 200 LED is guaranteed with BETA Rechargeable Handles and the EN 200 / EN 200-1 Wall Transformers.
Also available with XHL Xenon Halogen illumination
HEINE BETA 200 Streak Retinoscope
Total precision in selecting a parallel illumination beam
Precise, easy selection of a parallel beam.
Ergonomic shape.Protects the examiner's orbita from stray light.
XHL Xenon Halogen Technology.Bright, white light. Bright fundus reflex, easy recognition of neutralization point.
Streak or spot Retinoscope.Simply by changing the bulb.
Metal controls.Long-lasting.
Single control for vergence and rotation.Comfortable operation.
Maintenance-free.
Integrated polarisation filter.Eliminates stray light and internal reflexes for a brighter fundus reflex.
Orange filter (optional).Reduces patient dazzle without affecting the fundus reflex.
Detachable brow rest.Increased comfort and control during examination.
Holder for fixation cards (optional). For dynamic retinoscopy.
HEINE BETA Battery Handle 2.5 V
BETA battery handle (batteries not included; appropriate batteries: IEC LR14)