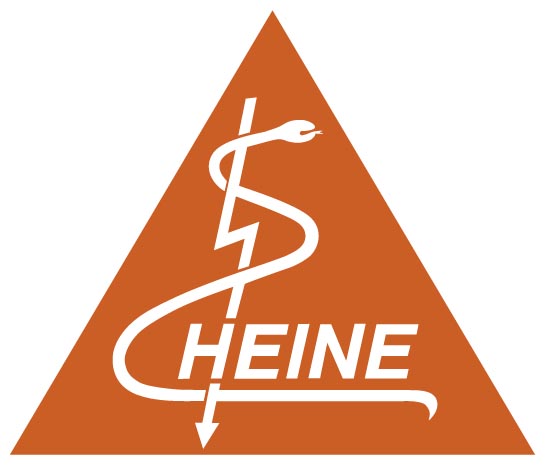 In stock

Backorder
HEINE BETA 200 F.O Otoscope Set with BETA4 USB rechargeable handle
BETA 200 F.O. Otoscope set 3.5V - BETA4 USB Rechargeable Handle + USB Cord + Plug-in Power Supply
Set complete with:
BETA 200 F.O. Otoscope in XHL
BETA4 USB Rechargeable Handle + USB Cord + Plug-in Power Supply
1 set (4 pcs.) of reusable tips
5 of both AllSpec disposable tips 2.5 and 4 mm
Spare bulb for XHL version
Hard case
HEINE BETA 200 F.O. Otoscope
Sharpest images, perfect colour rendering and brightness in LED
The otoscope has been designed with an all metal housing and scratch resistant glass lenses which guarantee a lifetime of maintenance-free use.
LED with virtually unlimited hours of working life.
No need to ever replace bulbs.
Maintenance-free for a lifetime.
3 x magnification. The multi-coated glass viewing window offers high resolution and distortion-free images.
Fiber Optic Illumination. Ensures homogeneous, very bright illumination and an unobstructed view of the ear canal and tympanum.
Special optical interface to precisely integrate the LED illumination with the optical system to ensure bright, homogeneous light during examinations.
Patented, unique, stepless dimming from 3 % to 100 % with practical one-finger operation.
Viewing window is permanently attached, and swivels for instrument use and complete cleaning of the instrument head.
Integrated insufflation port offers tympanic mobility testing without air leakage.
Full functionality of the BETA 200 LED is guaranteed with BETA Rechargeable handles and the EN 100 / EN 200 Wall Transformers.
HEINE BETA4 USB Rechargeable Handle
Next-generation energy management
Maximum safety and flexibility. You can charge your HEINE BETA4 USB Handle with any USB plug or other USB power source, with absolute peace of mind.