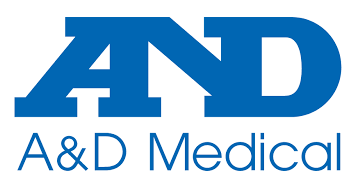 A&D TM-2657P Waiting Room Blood Pressure Monitor
A&D TM-2657P Waiting Room Blood Pressure Monitor
The TM-2657P is the latest model in the range of A&D freestanding fully automatic blood pressure monitors.
A&D first launched the Waiting Room monitor over 10 years ago, and it is widely used in pharmacies, hospitals and GP surgeries. It is estimated that it is used in over 1 in every 7 GP surgeries across the UK.
The reason for the popularity of the TM-2657P is because it enables patients to 'self-screen' and take their own blood pressure readings (and weight using a connected Medical Scale). This saves valuable clinical staff time, and therefore cost. It also allows clinical staff to see more patients, and to focus on the patients that most need help.
Where a practice has over 3,500 patients a waiting room monitor should be considered to help optimise patient screening. Once installed, the return on investment is often less than 6 months.
Building on the reputation of the previous models, the TM-2657P provides fast and accurate measurement, with its compact profile, it is extremely easy to use, and is very durable.
The TM-2657P also offers a diverse range of connectivity options – helping to expand market potential in various locations and areas of everyday life such as hospitals, medical clinics, health check-ups, corporate wellness, pharmacy services, and fitness centres.
The monitor benefits from extremely accurate Oscillometric BP measurement, first developed and patented by A&D back in 1984.
It also boasts A&D's IHB (Irregular HeartBeat Indicator), pioneered by A&D in 2001 and now found on our entire range of blood pressure monitors. This A&D ground breaking technology is now used worldwide assisting in the opportunistic detection of arrhythmias – which include Afib (or Atrial Fibrillation).
The "Torque Controlled Belt drive Method" (TCBM) cuff fastening technology is an accurate, durable and reliable oscillometric measurement of blood pressure on the upper arm relies on the correct cuff/bladder dimensions and pressure applied.
TCBM holds the upper arm perfectly with a personalized cuff circumference, the same measurement preparation carried out by clinical nurses.

Key Features
Designed for 'high foot fall' areas to save time and money
Return on Investment normally within 6 months
User-friendly small footprint & barrier-free design
Simple to use, one-touch measurement
"Torque Controlled Belt drive Method" (TCBM)
Antibacterial arm cuff cover (included as standard) reduces the risk of cross infection
Reliable high speed printer with easy paper replacement
Irregular Heart Beat (IHB) indicator
BHS A/A Clinically Validated
Included in the package
A&D waiting room monitor metal stand
1 roll of paper
UK mains lead
Patient display card
3 year warranty
Technical Specification
Detailed Technical Information -
Measurement Method: Oscillometric
AC power supply unit: Switching 100-240V AC 50-60Hz
Protection against electrical shock: Class I, Type B
Pressure display range: 0-299 mmHg
NIBP measurement range: SYS 40-270 mmHg, DIA 20-200 mmHg, Pulse 30-240 bpm
Measurement accuracy: Pressure: ±3 mmHg, Pulse: ±5%
NIBP clinical test: BS EN1060-4:2004, BHS:1993, +/-5mmHg SD:8mmHg
Cuff fastening method: Torque Controlled Belt drive Method (TCBM)
External dimensions: 241(W) x 324(H) x 390(D) mm (9.5(W) x 13.0(H) x 15.4(D) inches)
Weight: Approx. 5.5 kg (12.1 lb)
Applicable arm circumference: 7 inches (18.0 cm) to 13.8 inches (35.0 cm)
Cuff size: 125 x 300 mm (4.9 x 11.8 inches)
Display Type: 3-digit display by LED
Systolic (SYS), Diastolic (DIA), Pulse rate (PUL):
Counting function: Display of number of measurements to date: up to 999,999 times
Applied pressure: Automatic inflation by air pump
Pressure detection method: Capacitance type pressure transducer
Operating conditions: Temperature: 10-40 °C, humidity: 30-85% RH, no condensing
Transport/Storage conditions: Temperature: -20-60 °C, humidity: 10-95% RH, no condensing
Safety device (Electrical): Quick release when START/STOP button is pressed
Safety device (Electrical): Quick release when FAST STOP button is pressed
Clock Function: Clock Display, Date & Time (2015-2050)