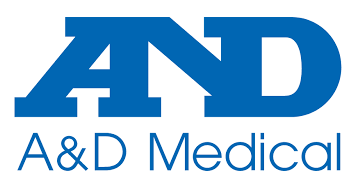 A&D TM-2441 24 Hour ABPM with AFib Screening & 360 PatientView
The TM-2441 from A&D Medical is an ambulatory blood pressure monitoring solution designed primarily for advanced 24 hour (ABPM) monitoring. Although this model replicates the same design of the TM-2440, the technology is more feature rich and offers clinicians a complete and comprehensive multi-sensor monitoring of the patient as opposed to the standard features that you can expect from a typical ABPM.
This model allows tracking and recording of additional patient-centric information whilst they are wearing the device such as patient activity, temperature and air pressure. This provides a more inciteful view of the patient beyond just blood pressure recording and heart rate information – helping build a better picture for better clinical decisions.
The TM-2441 records blood pressure as an oscillometric waveform. With the PatientView 360 (provided) analysis software you can check the waveform record for each measurement to quickly determine the accuracy of measured values.
Besides 24hr ABPM, the TM-2441 also has other uses including Home (HBPM), Office (OBP), Automatic Night Blood Pressure (ANBP) and Automatic Self Blood Pressure (ASBP) measurement/monitoring.
This compact and lightweight device features AFib+ Irregular Heartbeat detection (IHB) and AFib screening - making it the perfect all-round monitor for continuous recording of BP.
The TM-2441 is validated in accordance with the new ISO810601-2 protocol, and the blood pressure accuracy was proven to be +/-3mmHg.

Key Features
24 hour ambulatory blood pressure monitoring range of devices
All-in-one monitoring solution: Ambulatory (ABPM), Home (HBPM), Office (OBP), Automatic Night Blood Pressure (ANBP), Automatic Self Blood Pressure (ASBP) measurement/monitoring
Light weight – from 122 grams (excluding batteries)
Compact – only 66mm x 24.5mm x 95mm (WxHxD)
Oscillometric measuring method
AFib+ Irregular Heartbeat detection (IHB) and AFib screening
Automatically adjusts: Proper Cuff Pressure, Exhaust, End of Measurement
'PatientView 360' – Multi-sensor tracking of activity, temperature, air pressure
Battery Power – only 2 alkaline or Ni-MH AA batteries
Multiple measurement intervals – adapts to patient's and healthcare professional's exact requirements
Bluetooth (BLE) or USB cable data output to computer or printer
Local memory recording for up to 600 sets of data
24-hour clock and calendar
Waterproof and Dustproof to IP22 Standard – designed 'with the patient in mind'
Can be integrated into an Electronic Patient Record System (EPR)
Secure screw thread cuff connection – to avoid accidental disconnection/error readings
2 Display options: LCD – self measurement display, OLED – Ambulatory monitoring display
4 cuff options ranging from 15cm to 50cm
Accuracy: blood pressure +/-3mmHg; pulse +/-5%
Clinically Validated to ISO810601-2