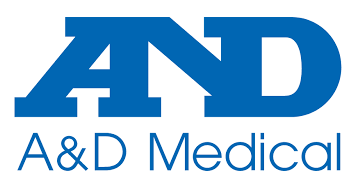 A&D TM-2440 24 Hour ABPM with Irregular Heartbeat detection (IHB)
A&D TM-2440 ABPM
Free A&D Cuff kit included with this monitor (Small, Medium and Large Cuff)
The TM-2440 from A&D Medical is an all-in-one blood pressure monitoring solution designed primarily for 24 hour Ambulatory (ABPM) monitoring.
This compact and lightweight device features Irregular Heartbeat detection (IHB) - making it the perfect monitor for continuous recording of BP.
The TM-2440 is validated in accordance with the new ISO810601-2 protocol, and the blood pressure accuracy was proven to be +/-3mmHg.
Key Features
24 hour ambulatory blood pressure monitoring range of devices
Light weight – from 122 grams (excluding batteries)
Compact – only 66mm x 24.5mm x 95mm (WxHxD)
Oscillometric measuring method
Irregular Heartbeat detection (IHB)
Automatically adjusts: Proper Cuff Pressure, Exhaust, End of Measurement
Battery Power – only 2 alkaline or Ni-MH AA batteries
Multiple measurement intervals – adapts to patient's and healthcare professional's exact requirements
Bluetooth (BLE) or USB cable data output to computer or printer
Local memory recording for up to 600 sets of data
24-hour clock and calendar
Waterproof and Dustproof to IP22 Standard – designed 'with the patient in mind'
Can be integrated into an Electronic Patient Record System (EPR)
Secure screw thread cuff connection – to avoid accidental disconnection/error readings
OLED – Ambulatory monitoring display
4 cuff options ranging from 15cm to 50cm
Accuracy: blood pressure +/-3mmHg; pulse +/-5%
Clinically Validated to ISO810601-2