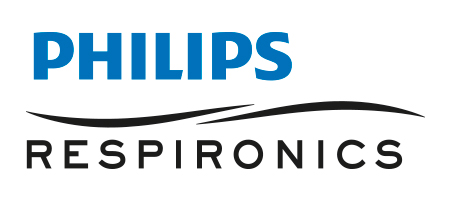 Philips Respironics SimplyGo Mini Portable Oxygen Concentrator with Extended Battery
The SimplyGo Mini is made by none other than one of the world's leading and trusted consumer brand. Philips Respironics have spared no expense in creating a portable oxygen concentrator that combines independence with contemporary living, with a completely non-medical appearance and feel.
Weighing as little as 5lbs, the SimplyGo Mini provides up to 5 pulse flow oxygen settings. This small and lightweight oxygen concentrator is easy to carry and comes in a stylish brown carry bag with shoulder strap. For additional comfort, the SimplyGo Mini can also be worn over both shoulders with the stylish backpack option (available separately).
Whilst mobile, the SimplyGo Mini is powered with a standard or extended rechargeable battery that slots neatly on to the base of the machine - with up to 4½ or 9 hours operation time respectively (based on setting 2). A car charger is also provided keeping users mobile for longer.
The user-friendly colour touchscreen allows for easy operation from the fingertip as well as displaying current setting and remaining battery life. SimplyGo Mini is user maintenance-free with no filters to clean or replace. Accessory bag provided as standard to keep all power cables together.
5 pulse flow settings
Ideal for users of oxygen with a more demanding prescription
Colour touchscreen control
Simple to use control panel with clear colour display
Non-medical feel
Sleek and stylish design with contemporary protective bag
Small and lightweight
Weighing from as little as 4.9lbs (2.3kg)
Two battery options; standard or extended
Get up to 4 ½ or 9 hours of battery life based on setting 2
Technical Specification
Portable Oxygen Concentrator -
SimplyGo Mini
Brand -
Philips Respironics
Detailed Technical Information -
Size
259 mm (H) x 211 mm (W) x 91 mm (D)
(10.2" × 8.3" × 3.6")
Weight
2.7kg (6lbs)
Battery Life (in hours:minutes) (average)
Setting 1: 9:00*
Setting 2: 9:00
Setting 3: 5:00*
Setting 4: 4:00*
Setting 5: 3:00*
*Battery run-times have been collated from various sources and are not officially published by the manufacturer. These run-times should be used as an approximate guide only.
Battery Recharge Time
8 Hours
Power
AC adaptor: Input: 100-240 VAC, 50-60 Hz
DC adaptor: 19 VDC (6.3 amps max.)

Flow Settings / Purity
5 pulse flow mode settings
90% (+6/-3%) Oxygen purity on all settings

Noise level
42 dB(A) based on Setting 2
Temperature
Operation: 5°C (41°F) and 35°C (95°F)
Altitude
Up to 10,000 ft
Airline Approved
Yes – FAA Approved