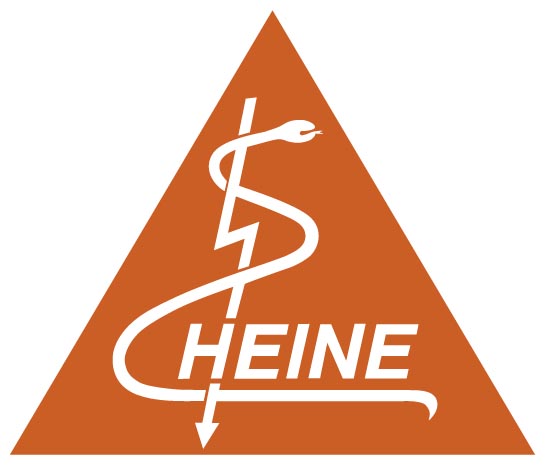 In stock

Backorder
HEINE BETA200 S LED Opthalmoscope Diagnostic Set with USB rechargeable Handle
HEINE BETA 200S LED Ophthalmoscope + BETA 4 USB rechargeable battery handle
Set complete with:
HEINE BETA 200S LED Ophthalmoscope
BETA 4 USB rechargeable handle with USB cord and plug-in power supply
1 spare bulb for XHL version
Hard Case
HEINE BETA 200S LED Ophthalmoscope
Superior aspherical optics now with LED HQ illumination
Aspherical optical system
Eliminates corneal reflex
Ideal for small pupils
Exclusive dustproof design protects the precision optical components and ensures maintenance-free operation.
The BETA 200 / 200S Ophthalmoscopes are the only instruments with an aluminium frame system. Optical components are flush-mounted on a cast aluminum frame, eliminating misalignment and making the instrument shock-resistant.
The BETA 200S LED has virtually unlimited hours of working life. No need to ever replace bulbs. Maintenance-free for a lifetime.
The BETA 200S Ophthalmoscopeaccommodates higher refractive errors with a 28 single lenses Rekoss Disc and features a 74 single step design on a non-continuous wheel avoiding extreme diopter jumps (-36D to +38D) .
Patented, unique, stepless dimmingfrom 3 % to 100 % with practical one-finger operation.
No stray light due to the recessed, multi-coated viewing window – eliminates distractions.
Precise one-hand control of the instrument.Ergonomic design offers flexibility while examining.
Suitable for large as well as small or undilated pupils.
Ergonomic designfits the orbita comfortably, and blocks out ambient light.
Full functionality of the BETA 200S LED is guaranteed with BETA Rechargeable Handles and the EN 200 / EN 200-1 Wall Transformers.
HEINE BETA4 USB Rechargeable Handle
Next-generation energy management
Maximum safety and flexibility. You can charge your HEINE BETA4 USB Handle with any USB plug or other USB power source, with absolute peace of mind.