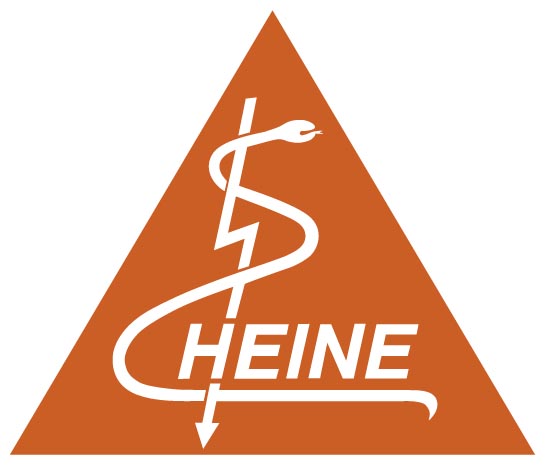 Out of stock
Discontinued
HEINE BETA100 Otoscope Set with BETA4 USB rechargeable handle
BETA 100 Otoscope + BETA 4 USB rechargeable Battery Handle
Set complete with:
BETA 4 USB rechargeable handle with USB cord and plug-in power supply
1 set (6 pieces) of reusable specula
10 UniSpec disposable specula, 4 mm
Spare bulb
Hard case
HEINE BETA 100 Diagnostic Otoscope
Silica glass viewing window
An otoscope with direct Xenon Halogen illumination in an elegant all-metal ­instrument head. For use with reusable specula or UniSpec disposable specula. With tip-adaptorit is also possible to use AllSpec disposable tips.
All-metal housing.Exceptionally tough and durable.
Instrument head matt-black inside.Eliminates reflexes.
XHL Xenon Halogen Technology. Extremely bright, white light.
Large, scratch-resistant glass viewing window with 3x magnification.Very sharp, distortion-free image.
Swivelling viewing window built into instrument. Useful for instrumentation, cannot be mislaid.
Insufflation port.Reliable test of tympanic mobility
HEINE BETA4 USB Rechargeable Handle
Next-generation energy management
Maximum safety and flexibility. You can charge your HEINE BETA4 USB Handle with any USB plug or other USB power source, with absolute peace of mind.