Get your practice prepared for the mass rollout of the COVID-19 vaccination.
GP practices are expected to deliver at least 975 vaccinations every 7 days.
Let us help expand capacity at your practice.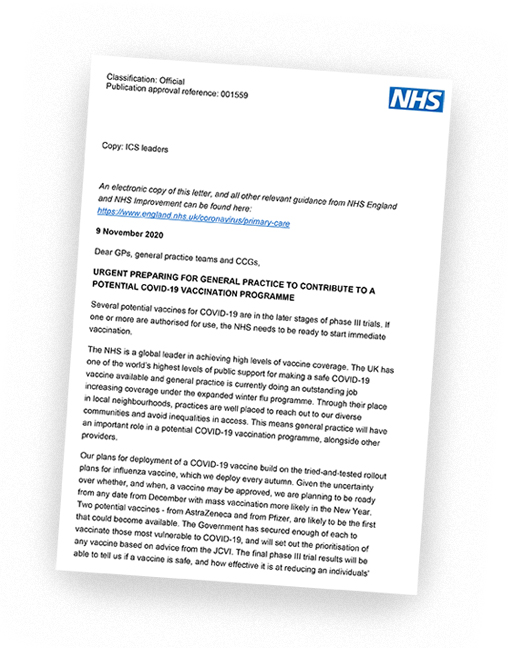 "The NHS needs to be ready to start immediate vaccination."
975 vaccinations
to be administered every 7 days at GP practices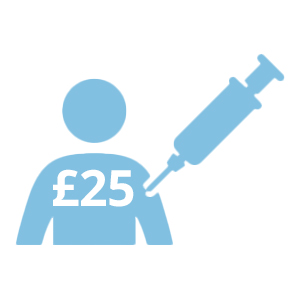 £25.16 per patient
paid to the practice upon completion of the final dose with each patient receiving 2 doses within a 28 day period at £12.58 per dose
7 days
shelf life
when stored in a pharmacy fridge between 2 and 8 degrees celsius
December
2020
is when GP's are expected to be ready to deliver the vaccine
Does your practice have the capacity to deliver at least 975 vaccinations over 7 days?
Our specialist team are ready to help with your equipment and logistical requirements.
Complete the form below or call 0845 862 9500