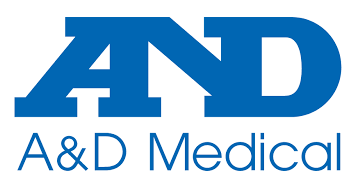 A&D UM-102A Mercury-Free Sphygmomanometer
The UM-102A is the 2nd generation model of this device. It is a flat folding device designed for easy transportation and storage, making it ideal for domiciliary visits.
As a leading manufacturer of digital blood pressure monitors, A&D takes environmental conservation very seriously and the developed of the world's first non-mercury traditional style sphygmomanometer. This worldwide effort to remove the use of mercury is detailed in the 'Minamata Convention on Mercury', and A&D are proud to be associated with this Government and industry led movement.
It's predecessor, the ground breaking UM-101 has been used in various clinical trials over the year, one of the latest independent trials was into finding "a suitable replacement for mercury sphygmomanometry to measure blood pressure (BP) accurately in normal and hypertensive pregnancy."
The trial concluded that the UM-101 "auscultatory hybrid sphygmomanometer is more accurate than the automated oscillometric device in pregnancy, specifically in hypertensive pregnancies. It is an acceptable replacement for mercury sphygmomanometry in pregnancy.
Auscultatory blood pressure measurement
Digital display for pulse rate
Handy cuff holder and grip for carrying
Durable and chemical resistant body – for easy cleaning to Hospital infection control standards
Full ABS housing light weight body
Professional cuff with 5 cuff sizes – covering 12cm through to 50cm
Adjustable display column for easier analysis of result
Easy battery replacement
Anti-glare display to minimize reflected light
ESH Clinically Validated